European Antibiotic Awareness Day (EAAD) 2020
EAAD 2020 was marked on Wednesday 18 November, in partnership with WHO's World Antibiotic Awareness Week (18-24 November 2020).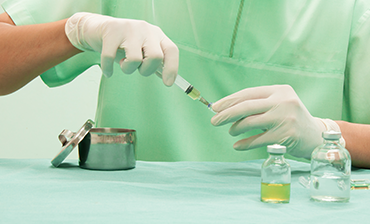 Antimicrobial resistance and consumption remains high in the EU/EEA and the UK, according to new ECDC data
New data released today by ECDC show that levels of antimicrobial resistance and antimicrobial consumption in the EU/EEA and the UK are still of concern, particularly in the southern and eastern parts of Europe. ECDC is today launching its 2020 digital campaign to further raise awareness among health professionals and the public of the importance of continuing the fight against antimicrobial resistance to preserve the effectiveness of antimicrobials.
Annual updates on antimicrobial resistance and antimicrobial consumption
Digital campaign
Due to the COVID-19 pandemic, EAAD will this year be marked with a digital campaign, in partnership with the World Antimicrobial Awareness Week (WAAW), during the week of 18-24 November 2020, with a special focus on 18 November with the theme:
"In times of COVID-19, don't give up on antimicrobial resistance (AMR) and stay united to preserve antimicrobials".
Video statements
As part of the European Antibiotics Awareness Day (EAAD) digital campaign, ECDC has collated a series of filmed statements by high-level stakeholders from the European Commission and the German presidency of the Council of the European Union, as well as experts. Each video addresses a number of key issues in relation to antimicrobial resistance. The videos will be released and promoted on social media in connection with EAAD on 18 November under the hashtags #EAAD and #KeepAntibioticsWorking.
Antibiotic Resistance | What can you do as a healthcare specialist?
ECDC's new animation focusses on what healthcare professionals can do to keep antibiotics working. 
Eurosurveillance editorial
Will coronavirus disease (COVID-19) have an impact on antimicrobial resistance?
"The COVID-19 pandemic reminds us that compliance with IPC measures is critical to ensure the safety of hospitalised patients. Most IPC measures that are essential for controlling the spread of SARS-CoV-2 also contribute to reducing the spread of antimicrobial-resistant bacteria; these, together with antimicrobial stewardship programmes, must be maintained and strengthened. In the midst of the COVID-19 pandemic, we certainly must not give up on our efforts to prevent and control AMR and must stay united to preserve the effectiveness of antimicrobials."
Translated campaign materials
Facts and infographics on antimicrobial resistance in healthcare settings based on the last-year point prevalence surveys in all EU/EEA languages.