European Antibiotic Awareness Day (EAAD) 2019
EAAD will be marked on Monday 18 November 2019, in partnership with WHO's World Antibiotic Awareness Week (18-24 November 2019).
What's coming on EAAD 2019
Perceptions of healthcare workers
The first multi-country and multi-professional study provides an evidence base on the knowledge and perceptions of healthcare workers across 30 EU/EEA.
Latest data
As every year, ECDC will release its annual update on antibiotic resistance and antibiotic consumption surveillance data from EU/EEA countries.
Translated campaign materials
Facts and infographics on antimicrobial resistance in healthcare settings based on the last-year point prevalence surveys in all EU/EEA languages.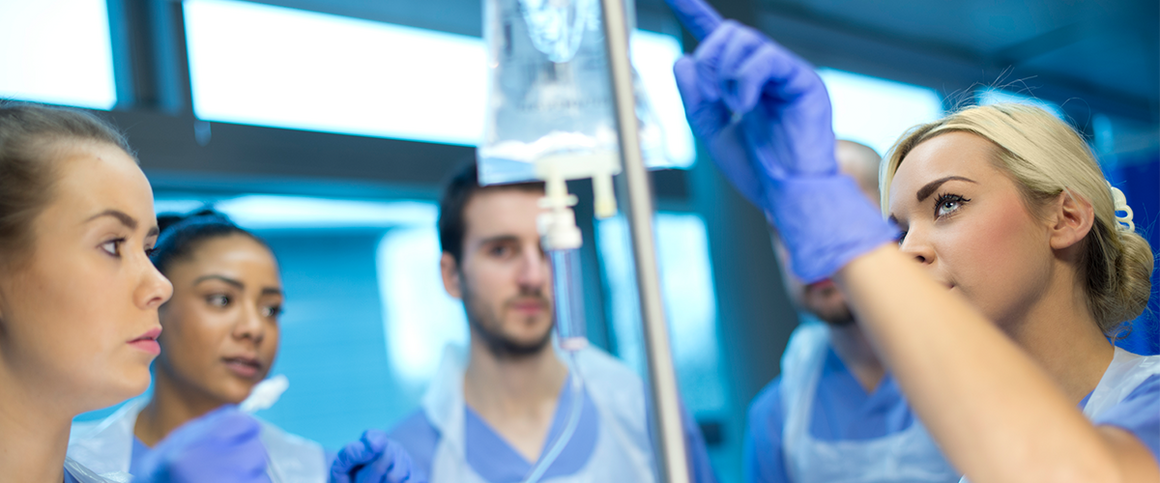 What do European healthcare workers know about antibiotics and antibiotic resistance?
ECDC releases the results of the first multi-country and multi-professional study across 30 EU/EEA countries on the knowledge, attitudes and behaviours of healthcare workers regarding antibiotics, antibiotic use and antibiotic resistance.
While several studies have assessed the knowledge, attitudes and behaviours of the general public in EU Member States as well as of healthcare students and individual professional groups, there is a paucity of literature on this topic for the full breadth of healthcare workers. Understanding the barriers to prudent antibiotic use is vital to develop and deliver interventions that increase awareness and knowledge and ultimately change behaviour about antibiotic use. The survey findings support strategies for policy development, education and communication campaigns targeting healthcare workers and aiming to address prudent use of antibiotics and prevention and control of antibiotic resistance in the EU/EEA.
EU-level event
In cooperation with the European Commission, ECDC will host an EU-level event on Monday 18 November in Stockholm, Sweden. It is a platform for governmental institutions, professional and patient organisations, country representatives and media to come together and discuss the current situation regarding antibiotic resistance and the actions taken to address them by all stakeholders, both at EU/EEA and national levels.
Watch EU-level event online
The event will be live streamed on EAAD's Facebook page on 18 November 2019 between 10:00 – 15:30 (GMT+1). Anyone can watch the event live and we encourage our viewers to interact in comments or to ask questions. All participants will be tweeting live using #EAAD2019 and people from around the globe can join remotely and ask questions through Twitter using the same hashtag.
This year's theme: Antimicrobial resistance and antimicrobial use in hospitals
About the Day
The European Antibiotic Awareness Day (EAAD) is marked on 18 November and is coordinated by the European Centre for Disease Prevention and Control (ECDC). Every year, the EU Member States and European Economic Area (EEA) countries observe the day with awareness initiatives, events, and communication campaigns across Europe focused on antibiotic resistance and prudent use of antibiotics. This year marks the 12th European Antibiotic Awareness Day.