Burden of infections with resistant bacteria
Each year, 33000 people die from an infection due to bacteria resistant to antibiotics. The burden of infections is comparable to that of influenza, tuberculosis and HIV/AIDS combined.
See infographic
Communicating to professionals in hospitals and long-term care facilities
Up to half of all antibiotic use in hospitals is unnecessary of inappropriate. Antibiotic misuse in hospitals is a major driver of antibiotics resistance. What can be done?
View materials
Partners
ECDC works closely with the European Commission and with other EU agencies, stakeholders and organisations running awareness campaigns on prudent use of antibiotics
Read more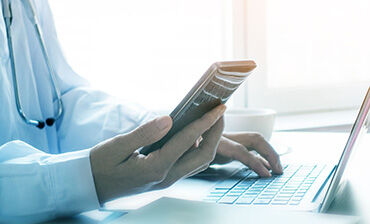 #KeepAntibioticsWorking: join us on social media! 
As a healthcare professional, what can you do to keep antibiotics working? What can a patient association do to contribute? What can policymakers do at European level? What can a parent do? Everyone can join the campaign on European Antibiotics Awareness Day- posting his/her own message, picture or video using the #KeepAntibioticsWorking hashtag. Tell the world what you do, in your professional or personal life, at individual or collective level, to use antibiotics responsibly and #KeepAntibioticsWorking!