Antibiotics: Be responsible
The infographic explains what antibiotic resistance is and highlights the extent of the problems that we are facing due to antibiotic resistance and antibiotic consumption in humans – in hospitals and in the community.

Antibiotic consumption varies widely between EU/EEA countries. In the countries with the highest consumption, people consume 3.4 times more antibiotics than in the countries with the lowest consumption. In hospital sector, the latest ECDC data show that consumption of carbapenems – a last-line group of antibiotics – significantly increased in six countries and none of the countries showed a decrease. Furthermore, the infographic shows the percentages of resistance against the most common groups of antibiotics. Only 70 years after the introduction of antibiotics, we are facing the possibility of a future without effective antibiotics for treating patients infected by several types of bacteria.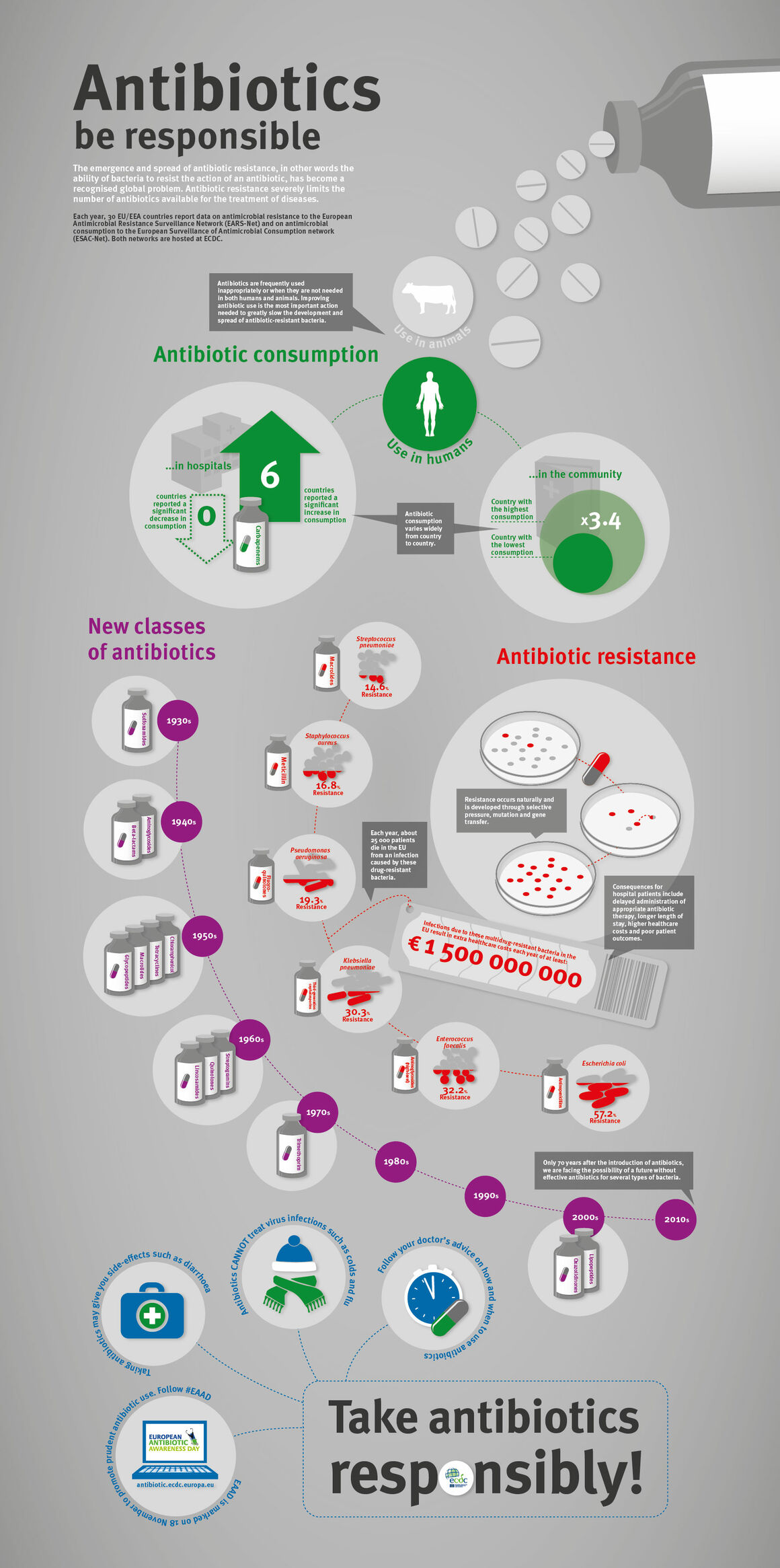 Download
Adapting the infographic (notes for designers)
In case you would like to modify the infographic, please note that you will need to install the Font package (Meta Pro) before opening the Illustrator or InDesign file. Do not open the .ai file without having the fonts installed first.
If you modify the file and install the font, ECDC requires that you de-install the font after finishing the modification since ECDC is not allowed to grant a license for the font.
We would appreciate that graphic elements are not added, with the exception of additional logos. Please do not change colours, spacing, arrangement or font size (if not absolutely necessary). ECDC is happy to double check modifications.
Finally, please state ECDC as the source of this infographic.